* This video was originally produced in German language. Click on "CC" to set subtitles to English.
Im Lehrbuchverlag finden Hochschuldozenten und Professoren eine unkomplizierte, effiziente und moderne Publikationsplattform, die eine weltweite Vermarktung ihrer Lehrmaterialien als gedrucktes Buch bietet.
Unseren Autoren garantieren wir somit die bedarfsgerechte Vermittlung ihrer Bücher an das jeweilige Fachpublikum. Alle Serviceleistungen des Lehrbuchverlages sind für unsere Autoren grundsätzlich kostenfrei.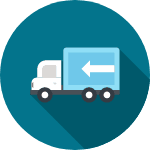 Weltweite Vermarktung
Profitieren Sie von den hervorragend ausgebauten Vertriebswegen und modernsten Marketingstrategien eines international agierenden Verlagshauses.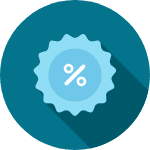 Autorenrabatt
Als Autor erhalten Sie ein elektronisches Freiexemplar Ihres Buches. Gedruckte Exemplare Ihres Titels bieten wir Ihnen zu einem exklusiven Vorzugspreis an. Bei uns werden Sie selbstverständlich nicht zu einer Mindestabnahme von Autorenexemplaren verpflichtet.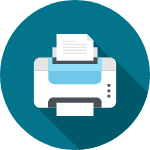 Print-to-Order
Unsere Bücher sind dauerhaft in einer Datenbank gespeichert und können jederzeit in der bestellten Menge gedruckt und versandt werden. Das Drucken auf Bestellung ist ein hochwertiges, innovatives und ökologisches Herstellungsverfahren.
Wir kooperieren mit den weltweit operierenden Distributoren Amazon und Lightning Source sowie mit lokalen Distributoren in derzeit bereits 40 Ländern. Unser gut ausgebautes Vertriebsnetz garantiert eine kontinuierliche und weltweite Vermarktung Ihres Buches.
Morebooks - Unser Partnershop
Die OmniScriptum-Gruppe verfügt über einen eigenen Affiliate-Shop. Durch MoreBooks!können unsere Autoren und unsere Vertriebspartner von speziellen Rabatten, Angeboten und Versandoptionen auf der ganzen Welt profitieren. MoreBooks! hat keine Grenzen, wir liefern weltweit!
Wir haben viele weitere Vertriebspartner weltweit.
Klicken Sie hier, um die vollständige Liste der Vertriebspartner zu sehen.
Was Autoren über uns sagen
"Во-первых, авторские права остаются за автором. Во-вторых, поражает безукоризненность, четкость, ясность, отлаженность и очень высокая скорость самого издательского процесса. Это глубоко продуманные и четко сформулированные стадии, а также их последовательность. При соответствующем уровне профессионализма самого автора весь издательский процесс может быть осуществлен за рекордно короткое время, всего за 1-2 дня."
"Кто бы мог подумать, что можно так легко и быстро реализовать свою мечту с помощью профессионалов своего дела? От предложения от издательства к сотрудничеству до появления книги в продаже прошло всего 3 месяца!!!! Огромная благодарность издательству за сотрудничество и качественный, оперативный подход к процессу публикации и распространения. Мне было очень приятно и комфортно работать с вами! Благодарю и желаю вам всех Благ!"
"У меня издано уже сорок книг, но впервые мне встретилась издательская команда, которая работает так слаженно и результативно: всё происходит буквально молниеносно, схема издания книги отшлифована до мельчайших деталей. Весь процесс изготовления электронного макета занимает 1-2 недели. Всё делается высоко профессионально и чрезвычайно корректно. И самое главное – никаких материальных затрат на этот процесс со стороны автора не требуется!"
"Новая система печатания книг, которую используют в компании, на мой взгляд, очень прогрессивна и удобна, как авторам, так и издательствам. А внимательное, отзывчивое отношение к авторам делает приятным сотрудничество и общение с издательством. Рекомендую это издательство всем авторам, которые хотят опубликовать свой труд, но у них нет больших денег, чтобы напечатать его."
unsere Spezialisten und Manager